How do I update my shipping address?
To update the shipping address on an active order, you'll want to follow the steps below to update the default address for your account and then open a support ticket with your order number(s). If you have multiple orders that need to be updated, include those all together on one case vs. opening multiple cases. *Please note, once orders have been finalized and shipping has begun we are unable to make any changes.
To Update Your Default Address
1. Log into your account here: https://limitedrungames.com/account/login
If you need to reset your password click the "Forgot your password?" link.
*Please note, if you attempt to reset your password and you see the below it means you need to activate your account which can be done via: https://limitedrungames.com/account/register

2. Click "View Addresses"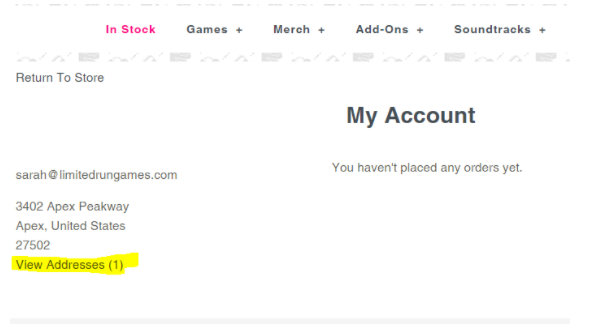 3. Click "Edit" underneath your current default address.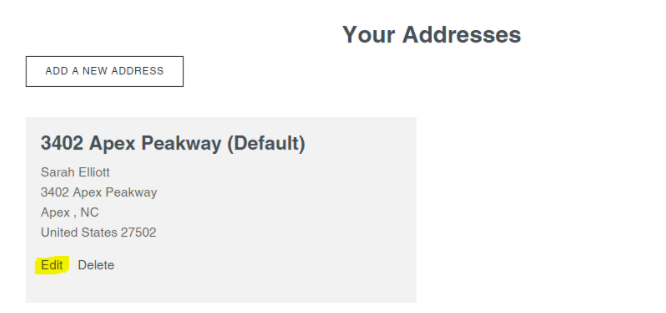 4. Change the information as needed, making sure "Set as default address" is checked. When all information has been changed/entered, click "Update Address" to save the new default address.